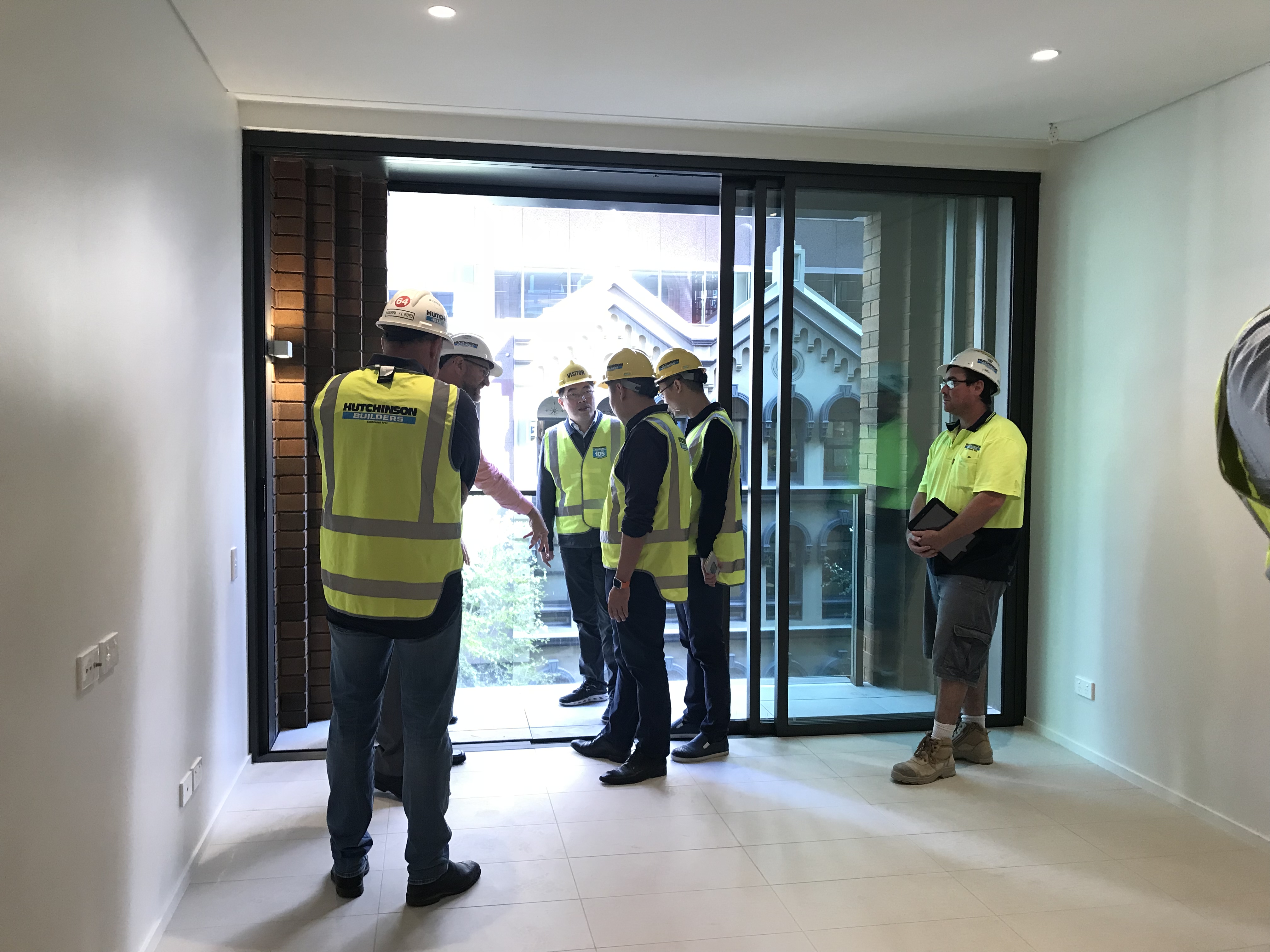 At 10 o'clock in the morning of April 19th 2018, a team from WR Sydney Pty Ltd comprised by Zheng Chen, Chris Li, Nick Ning and Tony Jiang conducted a survey trip to a construction project at central Sydney undertaken by Hutchinson Builder, a candidate building contractor for 9-25 Commonwealth Street Sydney Project. Hutchinson is one of Australian top-grade builders with a history of 106 years. The project being surveyed is an ARC construction project by CROWN Group. Being at the very centre of Sydney, the project presents formidable difficulties in its construction. However, Hutchinson, well-known for its high level of construction management and coordination, is able to ensure the planned progress of the project without sacrificing its quality.
Hutchinson Pty Ltd (Hutchinson Builders) is commonly known as Hutchies, is one of Australia's largest privately owned construction companies.
Hutchinson Builders was founded in Brisbane, Queensland on 29 January 1912, with its first project being the construction of a new kitchen at Fort Lytton for the Queensland State Government.
They work across all sectors and have offices throughout Australia, delivering projects ranging from $100K right through to $400M in value. In 2015, they were awarded the construction of Brisbane's tallest building Skytower, in the CBD. Skytower will be 90 storeys tall when complete and have 1,128 apartments.